Dear Customer, thanks for your choosing Jumax Hearing Aids.
We are a Diagnostic Medical Device Supplier from Sacramento, CA 95825, United States. The goal of our company is to provide people with more and better choices of household medical products, enhance the user's product experience, and provide a better pre-sale and after-sales service.
Engineered by audiologist to fit perfectly in the ear canal, our hearing aid can be wore in either of the ears comfortably.
This hearing aid only weighs 4g and you even don't notice having them on. Just feel confident to go out in public or even go for a walk without the worry of having to say "pardon me" all the time.
It's our great honor to be choosed and we will do our best. If there are any issues, pls let us know without hesitation. Our customer support team is ready to help!
Hoping you have a fatastic shopping experience.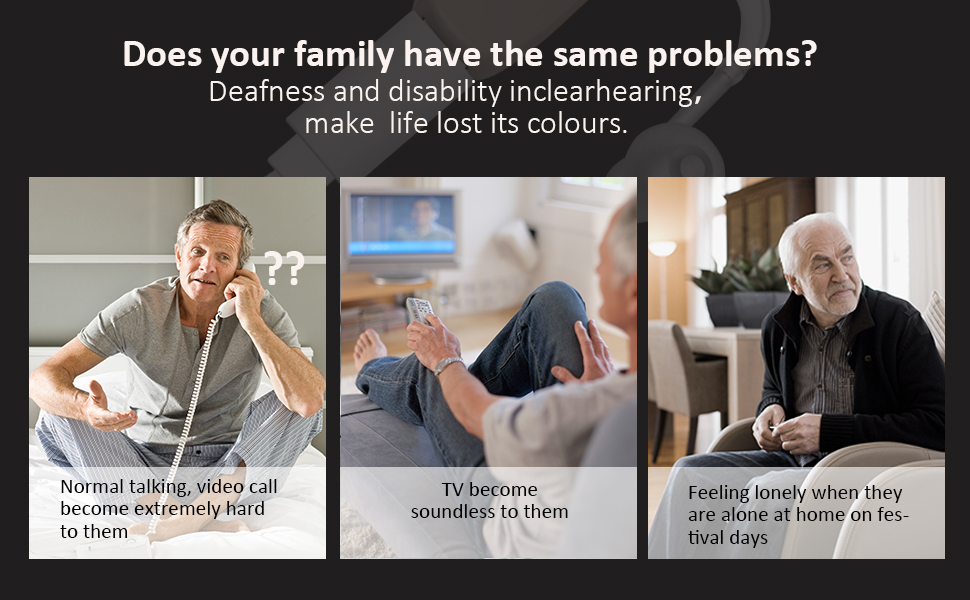 Take care for the family's hearing health!
Let Jumax Hearing Aids brings your family memeber more happiness and regain missing love.
No need to yell into the receiver. Easily hear the person on the other end of the call without any issues or interference.

Enjoy watching TV without having to increase the volume and bothering any loved ones in your home.

Share cheers and laughters with families. You won't need to ask people to repeat what they said or pretend you heard them.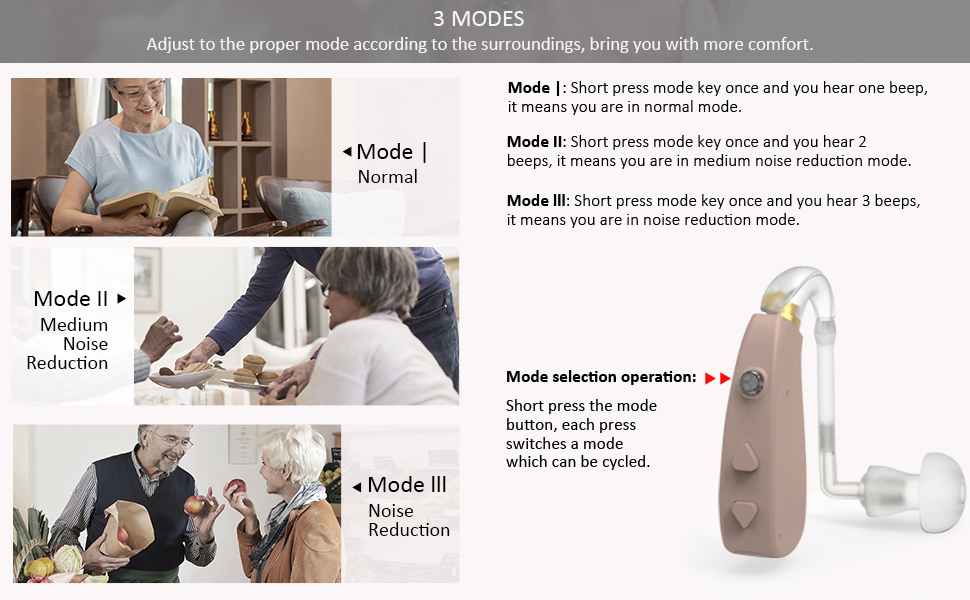 Hearing Rehabilitation Trainning Knowledge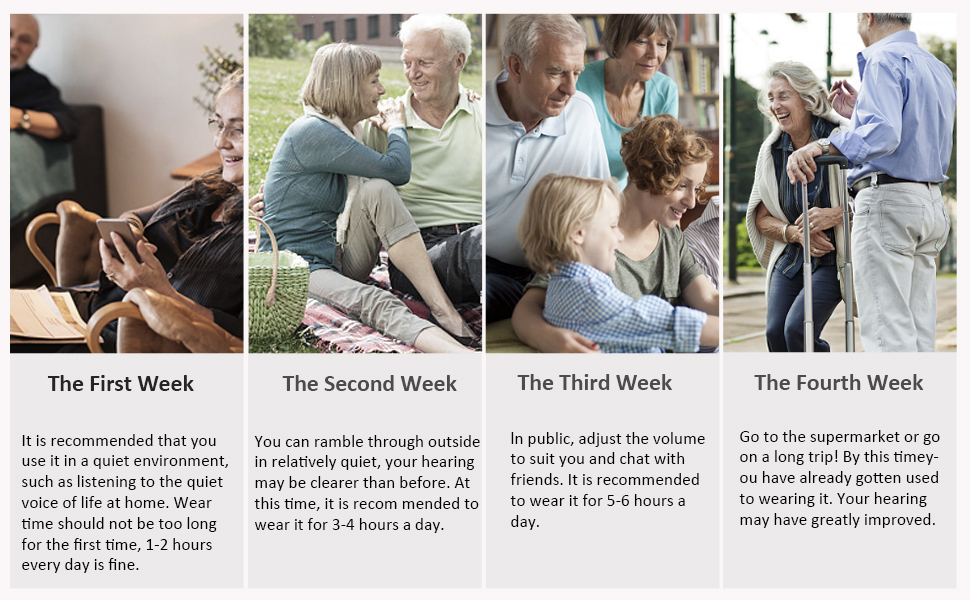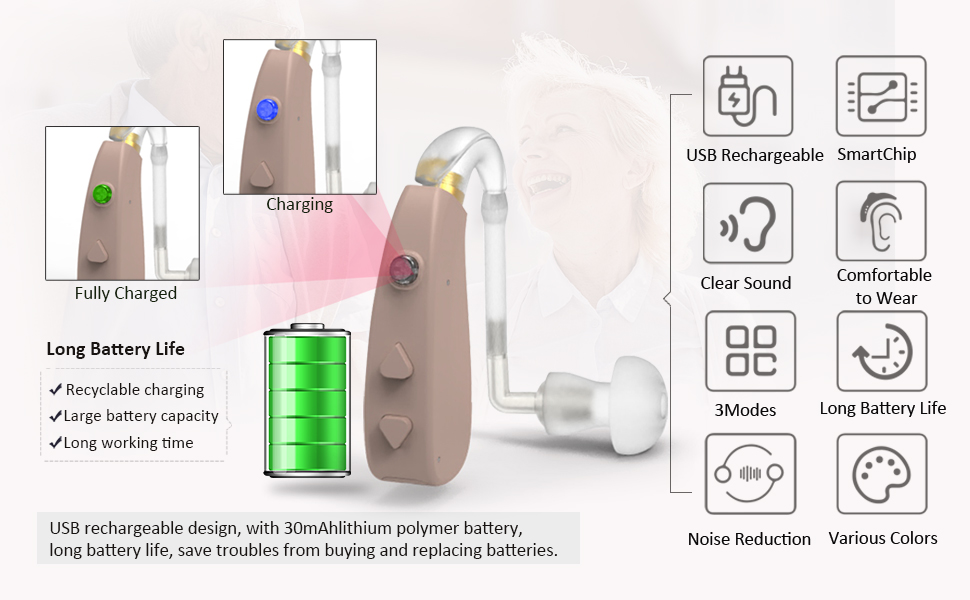 STEPS TO USE HEARING AIDS
Choose ear dome (suitable for the size of your ear hole), then put them on the adapter head.

Trim the length of the sound guide tube as your needs and connect it to the other end of the adapter.

After trimming the length of the sound tube, attach the assembled sound tube to the hearing aid ear hook.

After pressing the power/mode button for 3 seconds, the green light flashes 3 times and goes out, indicating that the power is on.

Pressing Volume (Down) before using to keep the volume to a minimum to avoid the noise and damages. Note: Pls kindly wear it when the power is off and then adjust the volume.

According to your own needs, press the power/mode button to adjust the appropriate mode. Each short press switches a mode.